When it comes to video editing, After Effects has become the industry standard for visual effects; as this software is part of Adobe's Creative Cloud package, it comes with other applications like Bridge and Premiere Pro, making it quite popular, especially among videographers.
Read this article and learn more about what is adobe After Effects.
Table Of Contents
What is Adobe After Effects?
After Effects is a software that allows the user to create motion graphics such as animated titles, visual effects (fades and dissolves, as well as more sophisticated transitions), all types of dynamic media experiences (lower thirds, full-screen intros, photomontages), including looks development for color correction. It can also be used for video editing, especially after adding motion graphics and visual effects to the already edited footage.
After Effects is part of the "Creative Cloud" package, so it comes with Adobe Photoshop, Illustrator, and other applications from Adobe. It's most often used by video editors, motion graphic designers, and visual effects artists as it has specific features available to support their workflows.
Use Code: BLOG10 At Checkout To Save 10% off our Online After Effects Courses
Act Quickly, This Discount Won't Last Forever!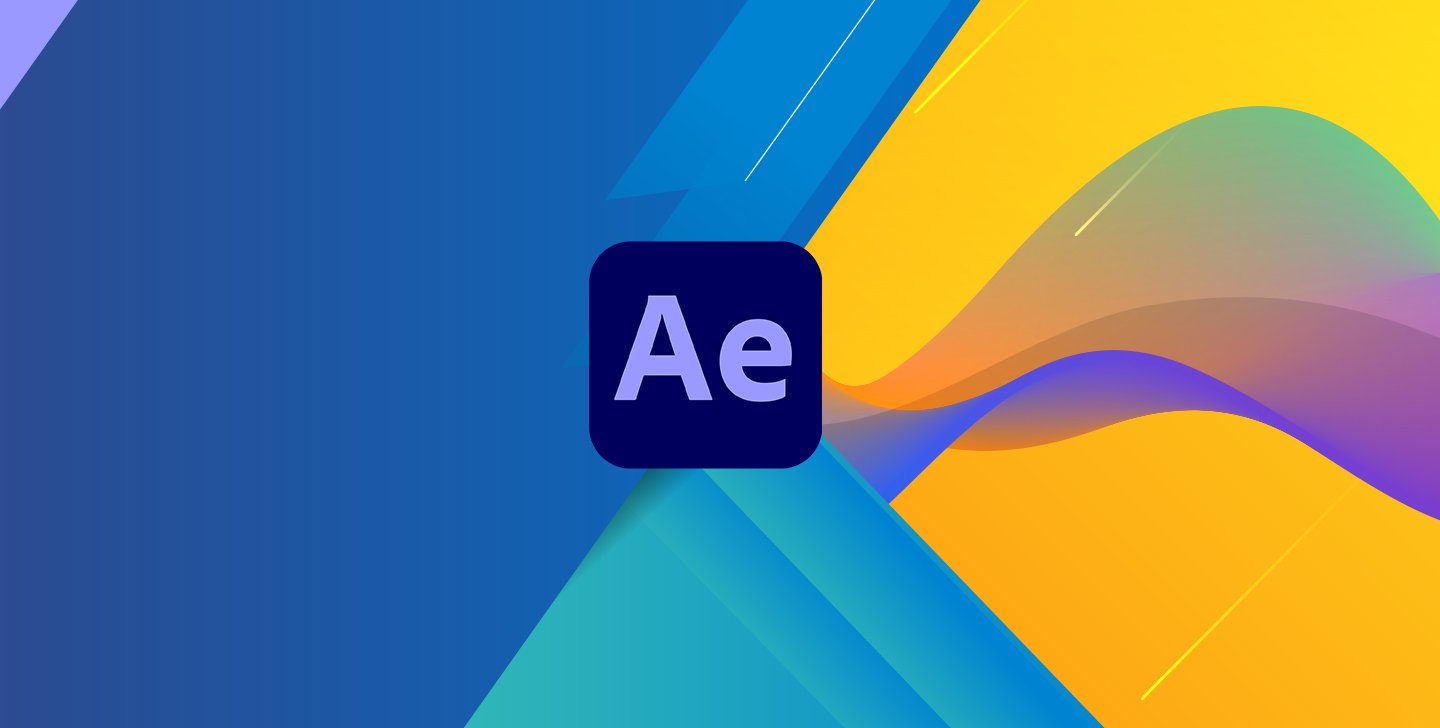 What is Adobe After Effects used for?
Adobe After Effects is used for motion graphics and visual effects, it is seen in most of today's TV shows, movies, short films, commercials that all require visual effects. It also plays a vital role in new media experiences that use video or photos to communicate a message. It's primarily used by designers who develop motion graphics for broadcast, movie, TV shows, or advertising.
The Evolution of After Effects
Adobe After Effects was first introduced in 1995, and since then, it's been used by professionals worldwide to create stunning visuals. It allows video editors to take their videos to the next level and become visual effects artists who can make all kinds of changes to a movie file as if it were a piece of paper.
Adobe After Effects was released in March 1995, way before social media and video sharing sites became popular. It included several features for motion graphics that were not available in competing applications like Ulead Video Studio.
Nowadays, After Effects has an entirely different interface, but it's still the same software that many video editors and motion graphics artists rely on for their work. Advancements in After Effects are primarily made to keep up with new technologies and features that help artists create better content.
Use Cases for Adobe After Effects
After Effects can be used for almost any kind of motion graphics and visual effects, but there are some tasks that it's mainly used for:
Motion Graphics – animators can create either simple or complex kinetic typography after adding a bunch of layers and making them move.
Color Correction – After Effects is the perfect choice for colorists who want to change multiple shots at once.
Video Editing – As far as editing goes, this software is outstanding for combining video footage and adding motion graphics to the finished product.
3D Animation – Adobe After Effects can be used to create 3D animations with pre-rendered footage or models made in other software like Cinema 4D.
Creating Stabilized Footage – This is another important use for video editors since they can easily remove unwanted camera shakes and other artifacts from a video.
Unlike Adobe Premiere, After Effects doesn't have many features dedicated to compositing as it's mainly used for motion graphics and color correction. However, a great variety of plugins can give the user access to more controls for this feature.
What are motion graphics?
Motion graphics can be defined as a form of animation that uses multiple layers and footage to create the illusion of motion, whether for an intro on a TV show or a logo reveal. Although motion graphics are often confused with visual effects, there is a significant difference: motion graphics elements stay in place (static), while visual effects change from frame to frame (dynamic).
Compositing is another term that describes putting various pieces of footage together and adding effects.
Most of the time, compositing and motion graphics go hand in hand, and anyone who's used to working with video can tell you that both will make your life a lot easier.
Motion Graphics vs. Classic Animation
There are some differences between classic animation and motion graphics. The first one is made only with 2D drawings while the latter, on the other hand, is created using 3D objects. Traditional animators usually create new content displayed on screens of all sizes. Still, they don't interact with their audience like motion graphic artists who can involve their viewers and guide them through their stories.
Classic animation is a 2D technique, while motion graphics tell stories using motion, interactivity with the audience, design, sound, etc. The first one is more about art, while the latter is more about science with the mathematics involved. While animators can use many mediums to animate drawings, including paper, paint, and pixels, motion graphics artists work with technology to create creative visuals using computers.
The first After Effects came out with the following features that became industry standards:
Motion tracking (to follow objects in a video).
Keying (allows users to replace the background color).
Morphing (used to transition from one image to another).
Color correction.
Over the years, After Effects was upgraded with even more features for motion graphics artists who have found a way to express their creativity using this tool. The new versions also include:
An extended timeline.
3D cameras.
Reference points that let you place objects in a scene just by clicking on a photo.
A render queue that you can use to render multiple compositions at once.
Two years later, After Effects had more than a million users who used it to create motion graphics for TV shows, movie trailers, commercials, websites, music videos, and more. In 1999, version 3 was released with added effects requested by the community, such as the warp stabilizer, which lets you correct camera movement in videos, and the new color effects feature.
Then in 2002, After Effects 4 was released with new features that made it possible to work faster by saving time with tasks like rendering compositions automatically based on layer type or frame range. Some interface changes let users have more control over their settings.
After Effects 4 also included a new rendering engine that used a program called Alchemy, a math co-processor by SGI, to render compositions in 8 bit or 16-bit RGB format for better visual effects and color correction. The following year, Adobe bought out Alias Wavefront, the company that developed Maya. Then they integrated Maya into After Effects, which let users use this 3D animation software to create 3D graphics.
After Effects 5 (and 6) came out with the following features: 3D cameras that let you animate objects in space moving towards or away from a camera and tracking motion in a 3D scene without a track matte, 16-bit color channels, Photoshop 3D engine that lets you extract 2D elements from a scene and place them into Photoshop as layers, motion sketch which is an interactive frame-by-frame animation tool to help with the timing of keyframes.
Over the years, After Effects has included more features for motion graphics artists, including Trapcode plugins for advanced effects, Masks & Blend Modes to create impressive compositing effects, 3D extruded text that makes logos more visually appealing, and a free installation of Cinema 4D Lite.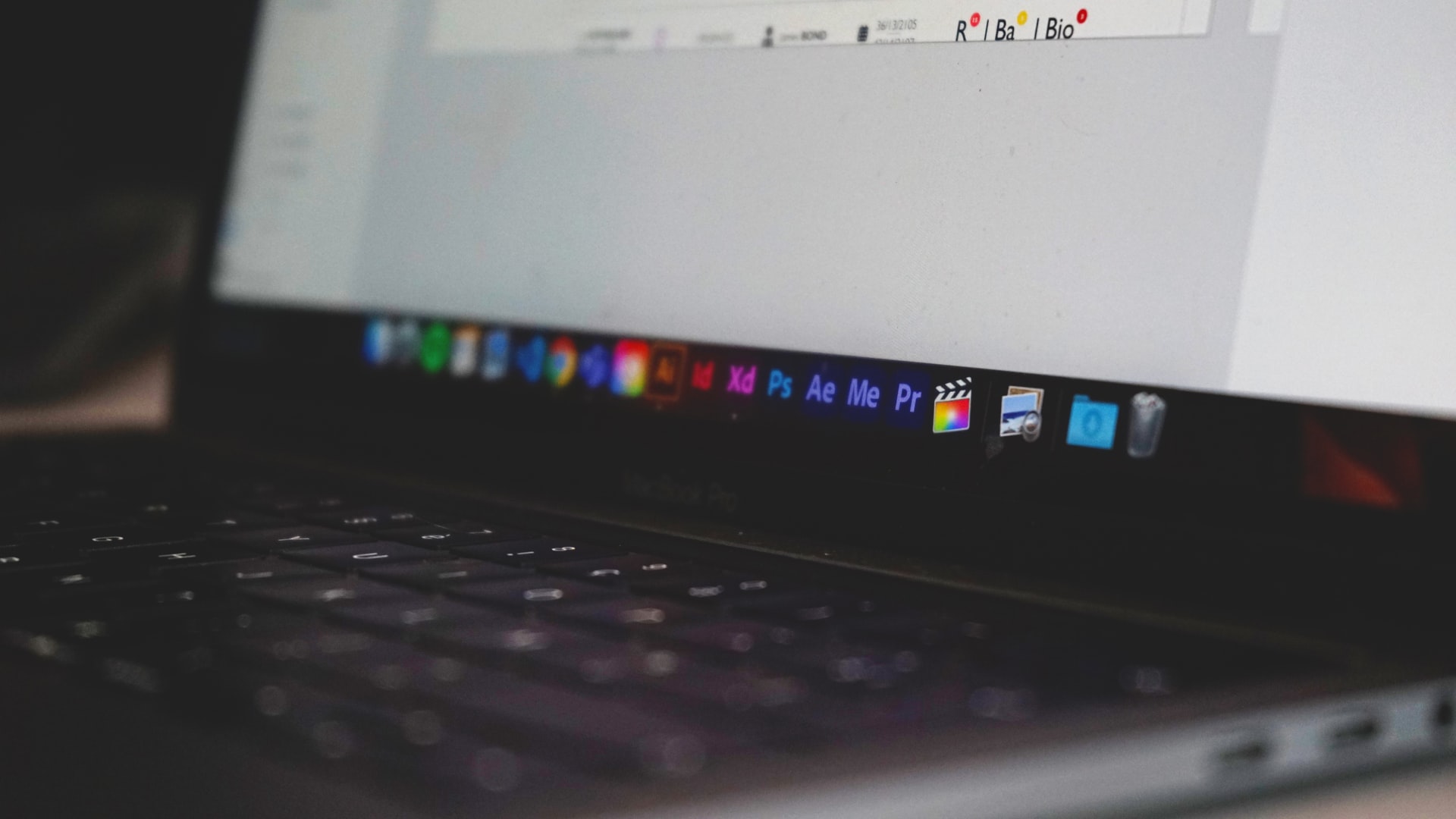 How to Learn After Effects
Knowing what is adobe after effects and learning Adobe After Effects is not that hard, especially if someone already knows the basics of video editing. We at FMC Training offer everything from live online adobe classes for After Effects, videos on demand, and learning at your pace courses.
What's more, Adobe Creative Cloud gives users access to the entire collection of Adobe software. This means that students can work on their projects in After Effects and then edit them in Premiere or animate with Character Animator.
Classes for all levels! Our courses are designed for beginners as well as advanced learners looking to improve their skills.
How to Get After Effects
You can download Adobe After Effects in a few different versions that suit your needs. The best solution for freelancers and beginners is a monthly subscription through Adobe Creative Cloud.
For everyone who wants to try out this software, get a free trial here:
If you like it, you can subscribe to Adobe After Effects for either $20.99 per month or $52.99 for the entire year.
If you're an enterprise customer and need to run this program on multiple computers in your company, don't hesitate to contact Adobe sales for special pricing.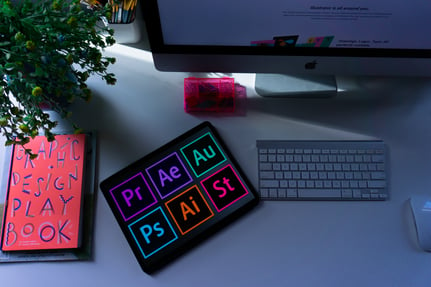 Useful 3rd Party Tools for After Effects
After Effects doesn't come with many effects, but tons of 3rd party plugins can improve workflow.
Some of the best plugins for After Effects are Autofill, Subtitle Pro, FreqReact, and Element 3D.
See our blog post about Adobe After Effects Plugins and How to install them.
How Does After Effects Work?
After Effects runs as a separate application and is connected to other Adobe apps using Bridge.
One of the most significant advantages of this software is that it can work with any footage, so there's no need to convert XAVC or ProRes files before editing them. Also, you don't have to transcode files if you want to render them out to a different format.
The way After Effects analyzes and processes footage is the same as in Premiere, so it's always best to work on the original files with all the data included. However, there are some exceptions when transcoding is preferable.
After Effects vs. Premiere Pro
Adobe After Effects is a specific software used to add effects and animations for different kinds of video footage. It doesn't come with a timeline, but users can manually place layers on various tracks.
In most cases, Adobe After Effects works best when creating kinetic typography or adding stylized looks to your footage. In comparison, Premiere has most of the tools for advanced video editing, After Effects focuses more on motion and design.
Compared to its sibling, Adobe Premiere Pro, After Effects has far fewer features than compositing and color correction. However, both video editors offer a variety of plugins that can expand their capabilities in this area.
Adobe After Effects is a highly visual type of software suitable for individuals who want to learn how to make content go from concept to completion quickly. The process of importing footage, tracking motion, and adding effects enable users to collaborate on projects with other Adobe apps such as Photoshop or Illustrator.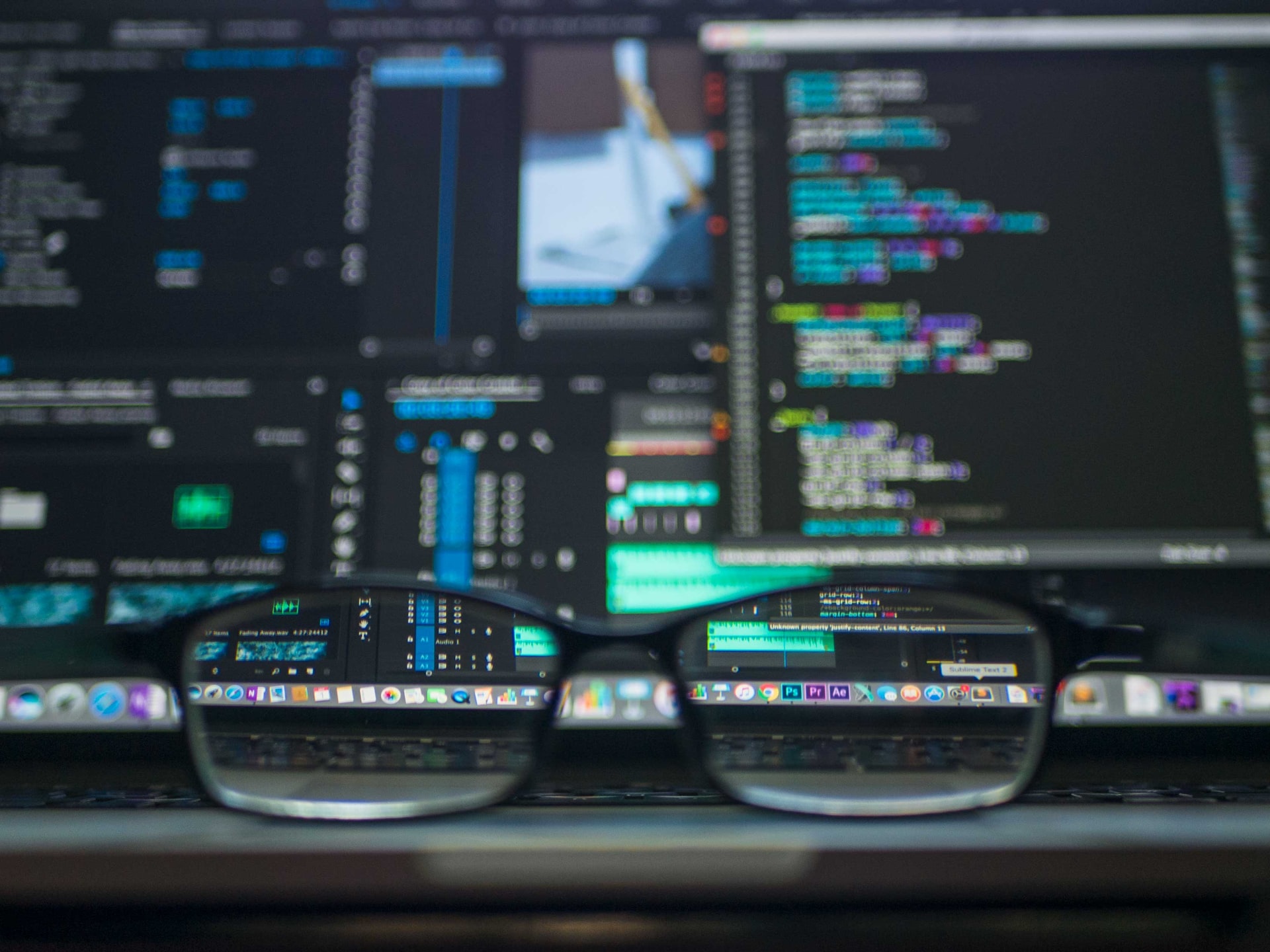 How Long it Takes to Learn Adobe After Effects
Learning to use Adobe After Effects takes a considerable amount of time, especially if someone is new to editing.
In general, students can finish the beginner Adobe After effects course in just a few days with one of our intensive online Adobe After Effects courses.
Advanced training requires more dedication and usually spans several different intensive courses.
What are the System Requirements for Adobe After Effects?
After Effects is available for Mac OS X 10.6 and above on both 32 bits or 64 bits architecture.
The minimum configuration is an Intel HD Graphics 4000 card, but you'll need a better graphics card to have full GPU acceleration plus at least 4 GB of RAM on your computer.
Adobe After Effects is available for Windows 7 and above on x64 architecture, with a minimum requirement of an Intel Core2Duo 2.4 GHz processor.
It also needs at least 4 GB of RAM to run correctly, but 8GB is recommended to use GPU acceleration.
The software also needs a dedicated GPU with at least 512 MB of memory to work correctly, but you'll need at least 1GB to take advantage of the GPU acceleration.
Conclusion
Adobe After Effects is an industry-standard for adding animations and visual effects to Adobe Premiere projects.
This software offers users an array of plugins that can manipulate footage in various ways, making it one of the best video editing programs available today.
Adobe After Effects offers advanced features that can easily rival other video editing applications. Ae is typically used in motion graphics and for adding special effects to videos.
If you're an experienced editor who wants to add robotic movements or stylized text layers, then this software might be a great choice for you!
Learn More About Adobe After Effects
Get a jump in your creative career and Learn Adobe After Effects online, one of Adobe's powerful video editing programs.
Subscribe to our YouTube channel for more Adobe After Effects techniques, tips, and tricks!
Join our Facebook group to be a part of a growing community in the digital world; we are here for any Adobe After Effects questions you have!