Meet Our Speaker, Luisa Winters, Private/Remote Pilot and Adobe Master Instructor!
"Why Do I Teach?"
I have been a trainer for over 20 years. Started teaching when I was 19 years old, and continued teaching professionals starting in 1998. I have seen my share of students, all of them with challenges and accomplishments. All of them with similar goals: to learn, get better at their jobs and be more efficient in their workflows. I think everyone can agree that continuing education benefits both the employee and the
company that this person works for.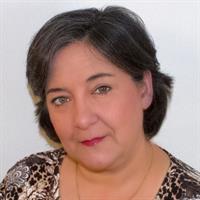 So why is there resistance to sending employees to learn? Well, there are costs involved; not just the cost of the training itself, but transport and meals and hotels. Also, there's the cost of not having the employee at their job for a number of days. Regardless of what the exact numbers are, the conclusion is usually the same: training an employee is not cheap. However, everyone can agree that continuing education benefits both the employee and the company that this person works for.
It is because of this reason that many employers and managers view training as somewhat of a luxury. I hear all the time "there is no budget for training," and "maybe next fiscal year." Employers and managers are also concerned about the employees leaving and the organization not getting the full benefits of the training expense. I would like to highlight the invaluable skills and benefits of continuing education.

These are some of the benefits that I have seen employees and employers gain from continuing education:
Productivity – Learning new and better techniques has been proven to decrease production time and increase quality – this is just one of the reasons why training matters.
Morale – Training will make the employee more experienced, and therefore they will get more satisfaction from the work they do.
Employee retention – If the organization invests in an employee, this employee is more likely to stay. The company is showing faith in this individual's talents and the employee recognizes this.
In-House production – Many a times, our training permits the employee to perform work that was out-sourced before training. New techniques and new knowledge allow this to be possible, as well as the introduction of new software in the employee's repertoire. Saving money – this is why training matters.
I teach because I know it makes a difference in people's lives, because it makes a difference in my life, and because I know I can help.
More about Luisa:
Luisa Winters is a Certified Instructor for Adobe and Apple (ACI and ACT). She consults for organizations and works at several different training centers all over the United States and abroad. Luisa is one of the few Adobe Premiere Pro Master instructors. A well-known artist, Luisa often speaks at different conferences on topics ranging from video editing to compositing and web.
Luisa is also a certified Private Pilot and a Commercial UAV Pilot. She's been involved with video production and cinematography for over 30 years. Having spent years flying, Luisa's priority is safety. It is this safety mentality that make Luisa's missions successful: from preparation and planning, FAA Authorization and client expectation to flying and finally, post-production.