As a video editor, it is becoming essential to quickly produce content for different online channels. Clients are constantly looking to add videos to their social channels such as Instagram, Facebook, TikTok, or Twitter — which all require their own video optimizations and size requirements.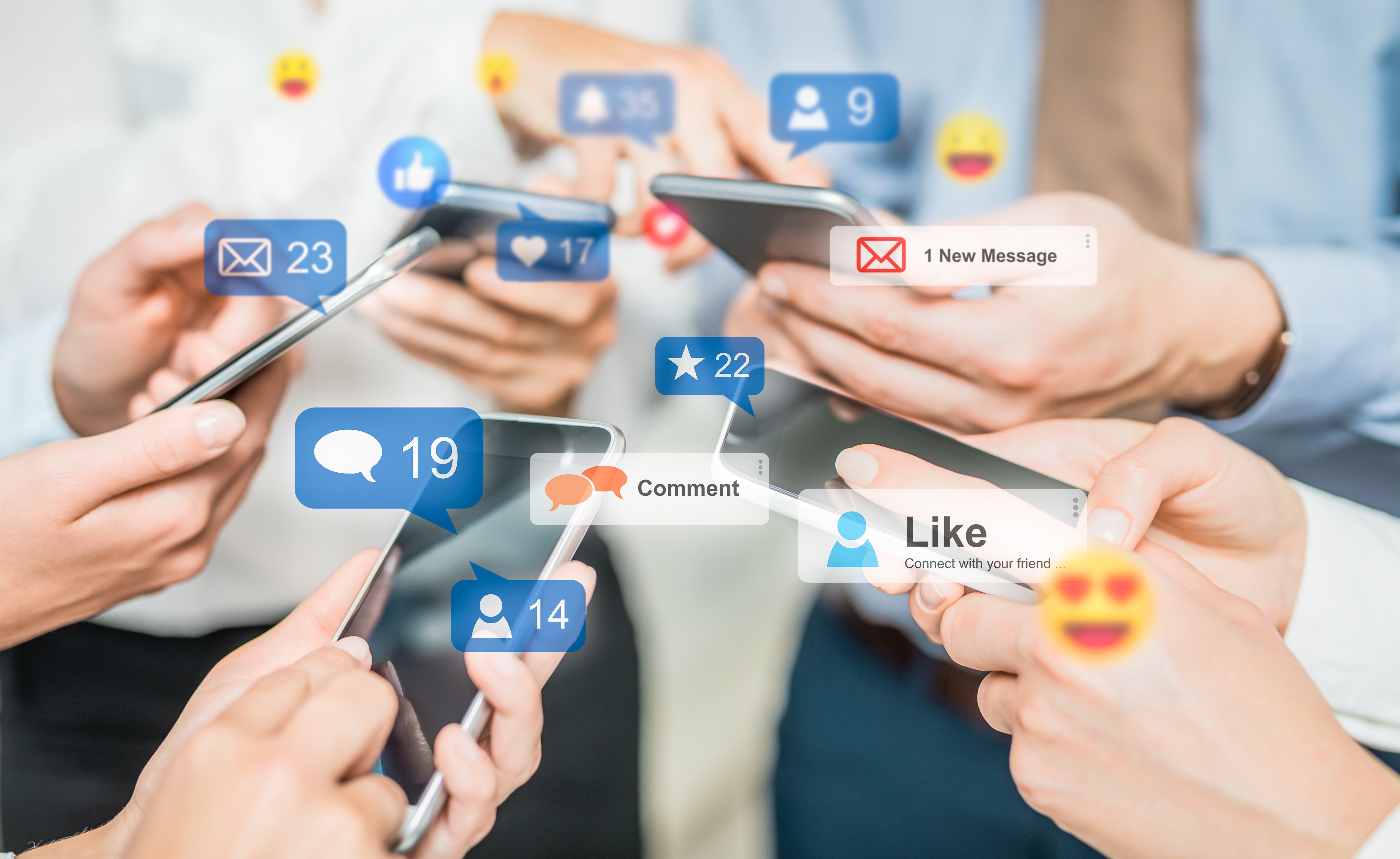 After spending quite some time finalizing the perfect edit, it can seem challenging to try to recreate that video in various different aspect ratios.
Don't let resizing your final video into multiple formats scare you!
Final Cut Pro provides a simple and easy workflow through its latest feature: Smart Conform.
What is Smart Conform?
Smart Conform is a feature natively found in Final Cut Pro which helps you automatically reframe clips into an aspect ratio different from the original project aspect ratio. Review our Smart Conform how-to guide here.
What is video aspect ratio?
The video aspect ratio describes the relationship between its width and height on a screen. It determines the proportions necessary to ensure optimal video rendering for a specific device and/or social platform. The dimensions are usually expressed in the form of Width:Height.
For example, if you are editing a video in an aspect ratio of 1920x1080 or (16:9) which is the ideal size for a YouTube video, you could use Smart Conform to adjust that video into a vertical format which is usually 1080x1920 or (9:16).
Vertical videos are ideal for Instagram Reels and TikTok videos as most videos on those platforms take up the length of your phone screen.
Why do I need to resize my videos?
On social media, the visual aspect ratio of your posts is crucial. A poor choice of aspect ratio could mean the difference between engaging a large viewership and being completely ignored.
Each platform, whether it's Facebook, Instagram, TikTok, or Twitter, has its own rules for optimizing posts. That 15-minute highlight reel you created for your YouTube channel to gain new clients can not be posted on Twitter due to its 2-minute video restriction.
On Instagram, video lengths can vary between 3 seconds to 10 minutes but only the first 60 seconds will be played automatically until someone needs to click a button to view more, which can be disruptive to the user experience.
As a video creator, you always want to make sure your content is accessible and easily digestible to a wide audience. Here's a list of optimal aspect ratios per social media platform:
Facebook provides the most flexibility in video posts as we expect audiences to view posts via their desktop or phone. You can use the following aspect ratios for posts:
9:16 for Facebook live videos

1:1 or 4:3 for Facebook feed videos

9:16 for Facebook stories

16:9 for in-stream ads on Facebook
Instagram is constantly updating its platform to accommodate more video content. While square videos are ideal for Instagram feeds, it's recommended to post Instagram Reels for more views. At least that is what the algorithm is focusing on these days.
Since we expect a majority of Instagram users to view posts on their phones, it is not a surprise that a vertical aspect ratio is strongly recommended.
1:1 or 4:3 for Instagram feed videos

9:16 for Instagram stories

9:16 for Instagram Stories ads

9:16 for Instagram Reels
YouTube remains as the leading platform for video content since its inception in 2005. To ensure that your videos look professional on the platform, we recommend the following aspect ratios:
16:9 for all videos on YouTube

9:16 for YouTube Shorts videos
Twitter is great to make timely announcements and share short video clips. Recommended aspect ratios include:
1:1 for Twitter Ads videos

16:9 for Twitter Live videos

Use between the 1:1 and 16:9 aspect ratios for Twitter feed videos
TikTok is one of the most popular video platforms today. When creating video content on TikTok, it is important to note that all organic feed videos must be in vertical format. Similar to Instagram, we expect that most users will be scrolling through content on their phones.
16:9 for your organic feed videos

Use any of the 9:16, 1:1, or 16:9 aspect ratios for ad
LinkedIn is not a place most people visit to find videos, however short, actionable videos can help boost post engagement! We recommend the following aspect ratios for LinkedIn posts:
4:3 for LinkedIn feed videos

1:1 for LinkedIn feed ad videos

9:16 for LinkedIn stories
Smart Conform Step-by-Step Guide
Now that we covered the importance of reformatting your content into different aspect ratios, how can one person possibly recreate so many videos? This is where Smart Conform comes in.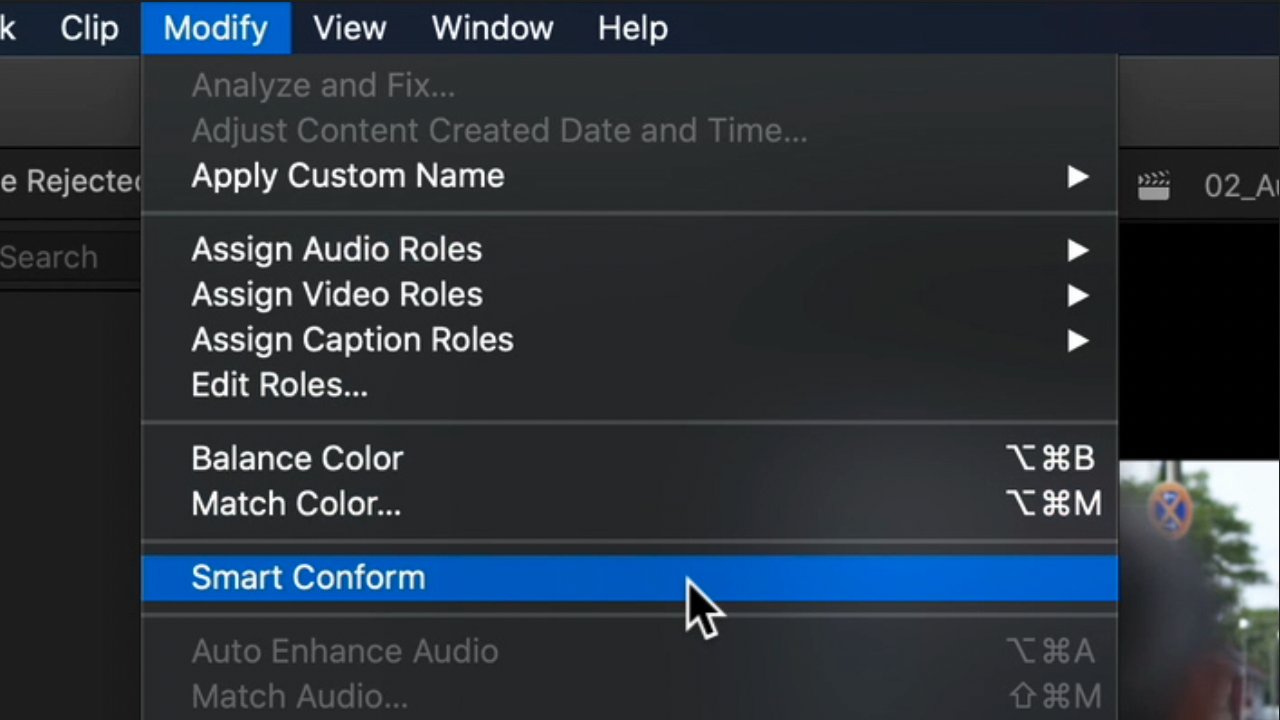 Smart Conform uses AI technology to analyze your video clips and automatically adjust the framing for each clip based on the video content such as faces or other areas of visual interest. This is done to ensure that important elements of your project are not cut out in a very awkward way.
Smart Conform is super helpful in repurposing projects created with standard widescreen or HD aspect ratios (16:9) to make versions in different aspect ratios for social media.
Step 1:
Open up Final Cut Pro to create a new project or open an existing project. In this example from Nick Harauz's training session, we are using an existing project file that was created in 1920x1080 format.
Step 2:
Select your project, right click and look for "Duplicate Project As."
Step 3:
When you duplicate your project, you'll see a new dialog window appear. In this example, we are resizing a 1920x1080 video to a 1:1 square format. Please note the adjusted settings below:
Video: Square

Resolution: 1080x1080
Make sure Smart Conform is checked off!
After you adjust your new project size and check off Smart Conform, click OK.
You will see that Final Cut Pro is analyzing your project right away.
Step 4:
After Final Cut Pro is done analyzing your video, you will find your new project in your Library tab. You can double-click on the file to preview the edited clip.
Step 5:
You'll note that in this example, Smart Conform attempted a "Center-Crop" so all noteworthy aspects of the original video were shifted to the middle of the frame. You can view the video transformations by zooming out of your project.
Of course, AI technology is not perfect, so you can go in and shift the video clips a bit more to your liking by adjusting the transformation settings.
After you are done adjusting your video clips, you can export your resized video!
Final Cut Pro is the popular software of choice for many video editors, especially the content creators attending the Video Creator University.
From creating short clips for social media to exporting video podcasts, many creators are finding Final Cut Pro workflows intuitive to use while making the content creation process fun!
A few content creators who use Final Cut Pro include iJustine, Nick Harauz, Jenn Jager, Frederick Van Johnson, Matthew O'Brien, and more!
If you are looking for free online training sessions to get up to speed on using Final Cut Pro for your next video project, consider attending the Video Creator University on August 24-27, 2022.
Sign up for your free pass and learn more about the conference agenda.