Final Cut Pro, which used to be called Final Cut Pro X is a powerful editing software that allows you to create stunning videos. Whether you are a professional filmmaker or just someone who wants to edit home movies, Final Cut Pro has the tools you need to get the job done.
This article will take a closer look at the apple video editing software "Final Cut Pro" and some of its key features. We will also discuss why Final Cut Pro is a popular choice for video editors. Learn more about what is Final Cut Pro now!
Table of Contents
What is Apple Final Cut Pro?
Final Cut Pro X is a non-linear video editing program designed by Macromedia and acquired by Apple. Final Cut Pro X is a video editing application that allows you to modify and cut your chosen material faster than any other software.
The straightforward user interface and simple features are suited for both novices and experts. That is why professionals use this incredibly powerful video editing application.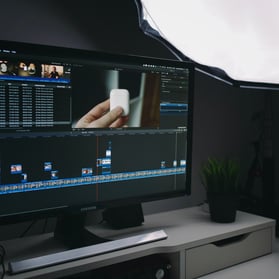 Who uses Apple Final Cut Pro?
Final Cut Pro offers a vast amount of professional tools for editing videos. Due to this reason, it's popular among independent filmmakers and editors. It also allows new users to create video content in their home environment easily.
The majority of Final cut pro users are:
Professionals filmmakers
Independent filmmakers
Editors
Videographers
Content creators
Apple has always valued user experience with all their products, and you can expect nothing less with Final Cut Pro. They made a fast and straightforward video editing software, making it far easier for newcomers or novice users to start creating content. Even though they made it easy to learn, they offer many features for their users to explore.
Final Cut Pro has an extensive help menu with tutorials and support from Apple to guide you through it all. Many online courses offer in-depth training on how to use the software as well.
The Final Cut Pro Interface
The interface features a consistently dark gray theme that highlights your modifications. Final Cut offers four preset windows, including the default, organized, color & effect, and double displays. When choosing a double display, the section of your choice will be moved and appear on the second window.
If you are not happy with the interface, it does allow you to design and customize your workspace to fit your needs. The only disadvantage is that you can't undock the panel and place it where ever you want like you would in Premiere Pro.
What can you do with Apple Final Cut Pro?
Taking advantage of all the features that it offers will help you become an exceptional video editor. It allows you to create special effects and advanced audio effects. Apple's Final Cut Pro has the following features:
Enhanced color editing tools for correction and balancing colors in images or video clips
Built-in titles styles with animations, transitions, and effects. You can also set up your custom title styles as templates for future use.
Ability to merge several clips into one sequence, playing simultaneously or back to back. Using the Blade Tool, you can also split out individual frames from an existing clip if needed.
Noise reduction filters are a great

audio editing tool

to remove unwanted noise from footage such as wind noise when shooting outdoors or other environmental factors like traffic sounds, etc.
The ability to edit multiple tracks of video at once
A library of video transitions to choose from including fade in/out or other transitions, which you can easily add to your video project when importing footage into Final Cut Pro. You can also manually customize your transitions if you prefer.
Easily Edit and share on

social media
Editing 360 video in Apple Final Cut Pro
Final Cut Pro 360 video editing software allows you to edit your videos in a completely new way. You can now rotate your video footage in all directions, giving you a more immersive editing experience. Apple is not only allowing VR videos in 360; it is deeply backed up by the tools a publisher requires for this medium.
The platform is excellent for creating 360-degree videos or even just adding a new dimension to your regular videos. With Final Cut Pro, you can easily create 360-degree professional quality videos that will impress any viewer.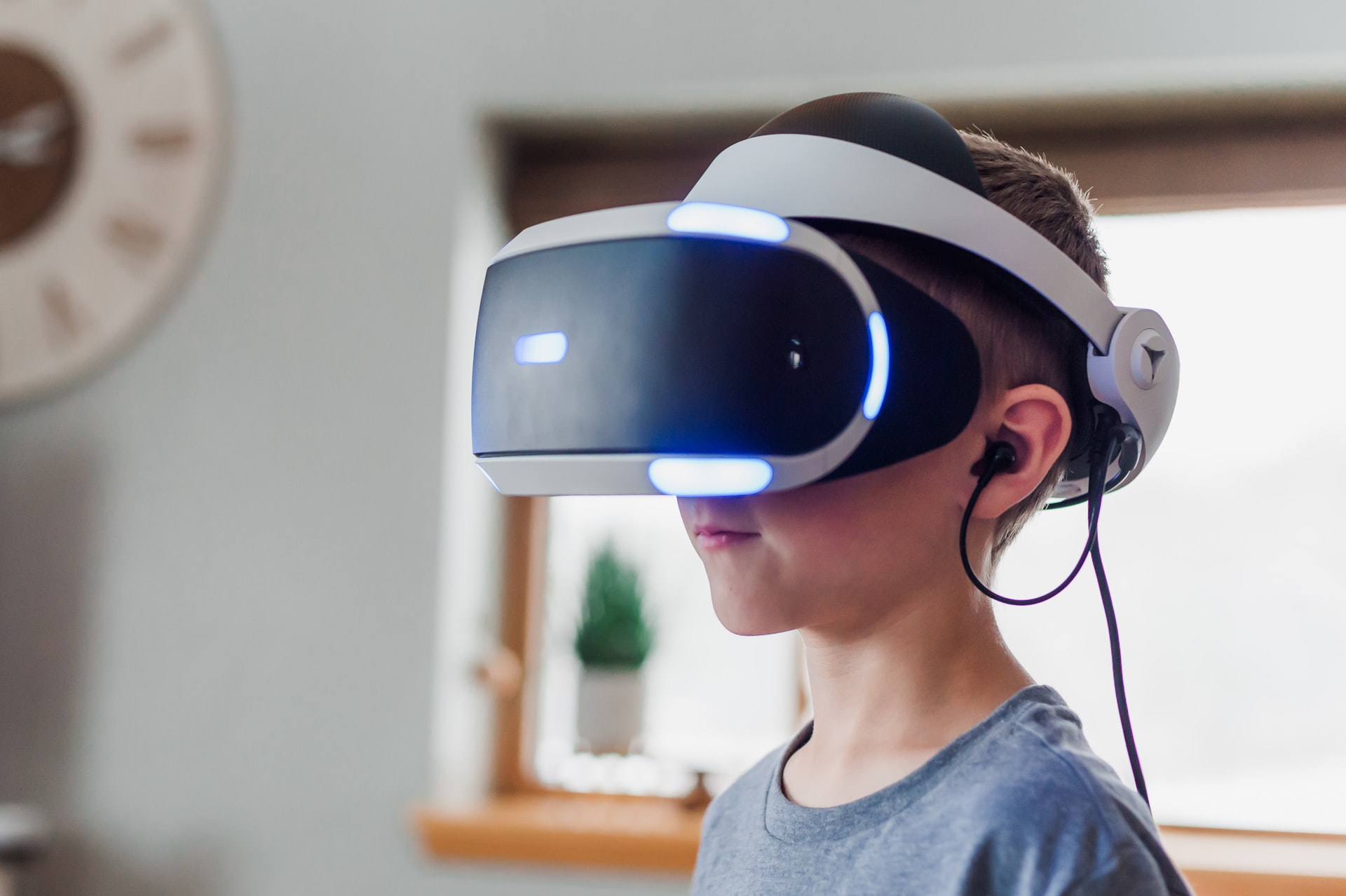 The Evolution of Apple Final Cut Pro
Final Cut Pro, originally known as "Final Cut," was created in the early 1990s by Macromedia. It quickly became one of the major video editing software used in Hollywood and other professional industries. In 2002, Apple purchased Final Cut from Macromedia and began developing it into the program that is now known as "Final Cut Pro."
The updated version of Final Cut Pro uses an Apple interface, making it more efficient and reliable to use. Other applications such as Motion and Compressor have been added to expand Apple's editing video system, giving users a choice in creating stunning visuals and export video files in many different formats.
System Requirements for Apple Final Cut Pro
Requirements needed:
macOS 11.5.1 or later
4GB of RAM (8GB recommended for 4K editing, 3D titles, and 360° video editing)
Metal-capable graphics card
1GB of VRAM recommended for 4K editing, 3D titles, and 360° video editing1
3.8GB of available

free disk space
Some features require internet access; fees may apply. A Blu-ray recorder is required for burning Blu-ray discs.
If you meet the requirements listed above, you are ready to install Final Cut Pro and start editing your videos!
Is Final Cut Pro only for mac?
Unfortunately Final Cut Pro for windows does not exist. Unlike its counterpart Adobe Premiere Pro, Final Cut Pro is not a program that can be installed on a PC. It is only available for Mac computers.
How much does Final Cut Pro Cost?
The Final cut pro price is just a one-time payment of $299.99 from the Apple App Store, unlike its counterpart Adobe Premiere Pro, which requires a monthly subscription.
If you are serious about video editing and want to produce professional-quality content and how affordable Final cut pro costs, it is definitely worth the investment! You can also add on other applications such as Motion and Compressor for an additional cost to take it to the next level.
What are Motion and Compressor?
Motion
Apple Motion is a powerful motion graphics and animation software. It lets you create amazing titles, fluid transitions, stunning effects, and more with just a few clicks as well as drag & drop. The interface is user-friendly, so it's easy to learn how to use this application in no time!
With Motion, you can quickly start creating professional-looking video projects that look great on any screen. Motion costs $49.99, just like Final Cut Pro, it is just a one-time fee.
Compressor
Compressor software is a powerful media encoding tool that delivers faster throughput with Final Cut Pro X workflows. With support for HDR, HEVC, 360° video, and MXF output, it's the most powerful way to export your Final Cut Pro projects.
With Compressor, you have more control over the output of your videos, which can result in a better overall experience for your viewers. Compressor, just like motion, is a one-time payment of $49.99 from the Mac App Store.
Final Cut Pro complemented by Motion and Compressor lets you take your video production to the next level. You can use Motion to create titles and effects and then use Compressor to encode them for distribution. With Motion and Compressor, you can quickly create sophisticated video projects that look great on any screen.
Is Final Cut Pro better than iMovie?
iMovie and Final Cut Pro have their pros and cons, but which one is the best for you? Here's a breakdown of the differences between these two programs.
iMovie is another video editing platform designed for amateur filmmakers and hobbyists. It allows you to edit videos easily and has a wide range of features, but it's not as powerful as Final Cut Pro. Final Cut Pro is aimed at professional filmmakers and video editors. It's more complex to use, but it offers more features and flexibility than iMovie.
If you're just starting as a video editor, iMovie is a good option to edit videos. But if you want to create more complex videos, Final Cut Pro is the better choice.
Where can I download Apple Final Cut Pro?
There are a couple of places where you can download Final Cut Pro.
Mac App Store
You can try Final Cut Pro for free on your Mac. If you are satisfied, you can purchase the software directly through the App Store.
Directly from the Apple Website
You can also visit Apple's website to learn more about their products and how much they cost and directly download them.
Learning how to use Apple Final Cut Pro
If you are new to Final Cut Pro, FMC offers courses on how to use Final Cut Pro:
These courses are for anybody interested in editing high-quality video with Final Cut Pro and who wants a hands-on, interactive approach to learning how to utilize it effectively. This class will teach students about the user interface while also teaching them how to use the basic video editing tool, as well as complex editing tasks with one of the best video editing software.
Conclusion
Final Cut Pro is a professional editing software that offers many features and capabilities for users to create stunning videos. If you are serious about producing high-quality content, then Final Cut Pro might just be the right solution for your needs!
Hope you enjoyed this final cut pro review and if you have a Mac that fits the requirements, you can try the free trial of Final Cut Pro and see if it's a good fit for your video production needs.
Learn More!
Check out our free webinar on Apple's flagship video editing software, Final Cut Pro.
Check out the other video editing software Adobe Premiere Pro and compare the two to see which is a good fit for you!
Join our ever-growing Facebook group and ask any Final Cut Pro questions you have!