Adobe Illustrator is a vector graphics editing program that is part of the Adobe Creative Cloud Suite, a set of desktop apps for graphic design, video editing, and web development. Adobe Illustrator is mainly used to create vector graphics, illustrations, logos, and icons.
Learn what is Adobe Illustrator used for and how much it costs.
Table of Contents
What can you do with Adobe Illustrator?
What can you do with Adobe Illustrator?
Adobe Illustrator is one of the creative cloud apps used to create vector artwork, illustrations, logos, and icons.
Vector graphics and artwork are made up of points, lines, and curves that can be resized without losing their quality.
Illustrations are images made up of shapes and colors
Logos are symbols or designs that represent a company or product.
Icons are small images that represent an idea or function.
Adobe Illustrator allows the user to create vector art and illustrations digitally instead of creating them by hand with paper and a pencil.
The user can create vector graphics in Adobe illustrator using various shapes (lines, curves, and shapes) and anchor points. The lines are placed on a layer stack, allowing you to put objects in front or behind one another. Multiple types of shape tools, including rectangle, ellipse, star, line, custom path, and more, allow you to create unique objects.
Here is a sample list of some of the content you can create using Adobe Illustrator:
Creating ads, posters, flyers labels, and stickers
Creating business cards, logos, coupons
Designing T-Shirts
Creating creative and customized invoices
Designing physical mail marketing, postcards, and invitations
Creating video thumbnails
Designing website layouts and web design
Creating children's books illustrations
Digitizing Hand Lettered Text
Designing metal sign
Editing photos
Personalizing letterhead designs
Creating both print graphics and online graphics
Customizing buttons and branded icons
Customizing email signatures
Creating mood boards


Who uses Adobe Illustrator?
Many professionals and businesses use Adobe Illustrator regardless of skill level. From the most advanced user to a beginner, you may have to learn how to use Illustrator if you are in the following creative industries:
Advertising agencies create magazine covers, logo designs, and branded graphics for social media posts.
Video game designers use Adobe Illustrator to create textures, logos, icons, sprites, and other elements that are part of the game.
Developers use Adobe Illustrator to create vector icons and illustrations for their websites and applications.
Publishing and illustration companies create book illustrations and covers.
Mobile application producers design the graphics for their apps.
Signmakers design beautiful and unique metal signs.
Artists create digital paintings and sketches.
Graphic designers create advertising material such as ads, posters, flyers, labels, fonts, and stickers.
Photographers create photo illustrations and edit their photos and images.
Print shops create business cards and other marketing materials.
Freelancers create professional-grade designs for their portfolios.
The Evolution of Adobe Illustrator
Adobe Illustrator has been around for more than 35 years, starting with the first version of Adobe Illustrator, which was released in 1986 by Adobe Inc for Classic Mac OS interface. This version was similar to desktop publishing software and was mainly used by graphic designers and artists.
In the early 1990s, Adobe announced the release of version 2.0 for Windows computers. This version of Adobe Illustrator included various tools and features that allowed you to edit curves and also had enhanced support for CMYK color mode.
The next major update for this software came with Adobe Illustrator CS in 2003. This version included a new user interface and supported both Mac and Windows.
In 2013, Adobe Inc released the first Cloud Creative (CC) version. This version included support for Adobe Creative Cloud Libraries and added various tools and features that allowed you to edit your layers, making it easier to add effects and adjust the opacity of the object or text layer.
More than 50 versions of Adobe Illustrator have been produced throughout the past four decades, each version including new tools, features, and Adobe fonts that allowed you to step up your design game. The latest version of Illustrator is version 26, released in October 2021.
Requirements to install Adobe Illustrator CC
Before you can download Adobe Illustrator CC, make sure your computer meets the system requirements:
Processor
Windows: Multicore Intel processor (with 64-bit support) or AMD Athlon® 64 processor
Mac: Multicore Intel processor or Apple silicon/M1
SSE4.2 or higher SIMD engine
Operating system
Windows: Windows 10 (64-bit)
*Note: Not supported on Windows 10 versions 1507, 1511, 1607, 1703, 1709, 1803, 1809, and 1903.
Mac: macOS version 12.0 (Monterey), macOS version 11 (Big Sur), macOS version 10.15 (Catalina)
RAM
Minimum 8 GB of RAM (16 GB recommended)
Hard Disk
2/3 GB of available hard-disk space for installation; additional free space required during installation; SSD recommended
Monitor resolution
1024 x 768 display (1920 x 1080 recommended)
Collaborations and Workflow Integrations with the Creative Cloud Apps
Adobe Illustrator can be used with other Adobe products to streamline workflow. These apps include:
Adobe Photoshop - The two programs can be used together to create layered images and compositions.
Adobe After Effects - Adobe Illustrator files can be imported into Adobe After Effects to create motion graphics.
Adobe Premiere Pro - Adobe Illustrator files can be imported into Adobe Premiere Pro to create motion graphics or edit your Adobe Illustrator designs.
Adobe Creative Library - You can save your files to the Creative Library and also share files with other Adobe CC users.
Adobe Illustrator basic and new Features
Adobe Illustrator CC has many new features that you can use to improve your design workflow. Below are some of the key features in Adobe Illustrator CC.
Layer Comps
This feature allows you to create different views of the same Illustrator file. This is perfect for viewing different designs and layouts. You can add annotations to each Layer Comp by adding a note in the Layer Comp panel, automatically updating all other Layer Comp views.
Artboard Tool
The artboard tool allows you to create multiple artboards within a single file. That can be used to design different pages for your website or multiple iterations of the same design.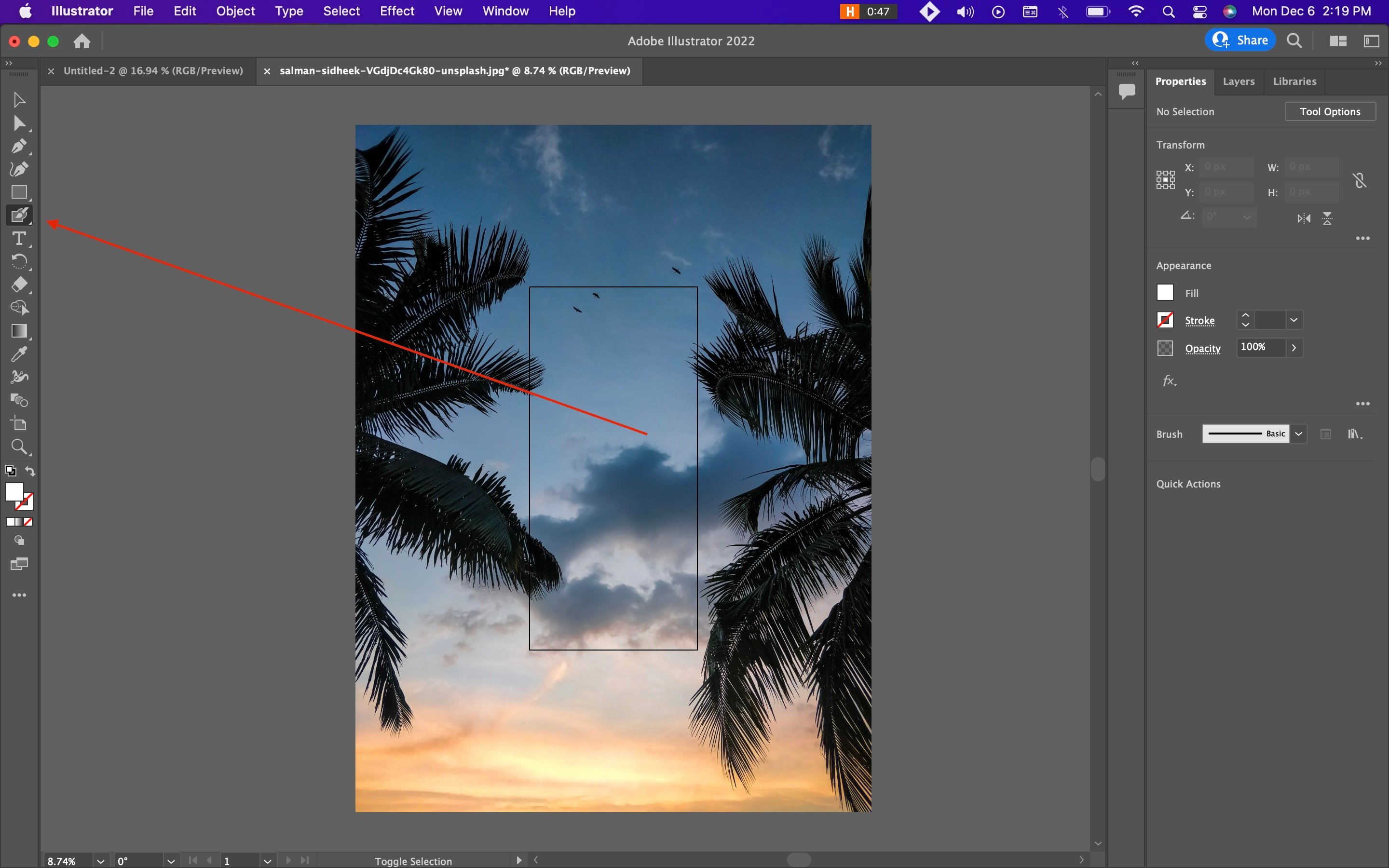 Blob Brush Tool
This tool lets you draw irregular shapes that are not bound by a single path. That is the ideal tool for creating watercolor effects and shapes with a freeform look, as it creates a non-continuous stroke along the paths.

Graphic Styles Tools
These allow you to save your settings as a style or set of options for objects or groups in an Illustrator file. This way, you can then quickly apply the same design to another object with just a few clicks instead of having to redo all your work.

Pen Tools
The pen tool has also been updated with new options for creating curves and adjusting the curvature of your paths. You can now add points to your paths and drag them to change the shape.

Pencil Tools
The new pencil tools in Illustrator CC provide more control over the look and feel of your strokes. You can now adjust your strokes' width, sharpness, and opacity to create a more realistic pencil effect. Unlike the pen tool, the pencil tool allows for freehand drawing.
Reduce Anchor Point Slider
The reduce anchor point slider is a new feature in Illustrator CC that makes it easy to reduce the number of anchor points in your paths. That can help you achieve the same look as the pen tool but more control.
Art and Calligraphic Brush Stokes
There are now more options for brush strokes in Illustrator CC. You can now create brushes from any shape, including photos, and have a lot more flexibility when creating custom brushes for your artistic effects.
Curvature Tool
The curvature tool allows you to adjust the curves of your paths in real-time. That makes it easy to fine-tune the curves of your digital art.
Color Picker Tool
The color picker tool is excellent for grabbing colors directly from an object in Illustrator CC. Just hover over an object with the color picker tool, click on it, and choose your desired color variation.

Drop Shadows Tool
You can control the appearance and intensity of your shadows, making it easy to adjust the look and feel of your designs without much effort.
Typekit Integration
Illustrator CC includes access to Typekit fonts, which you can use in your designs. You can also sync your previously used Typekit fonts to an Illustrator file. You can then use these fonts in other Creative Cloud apps that support Typekit.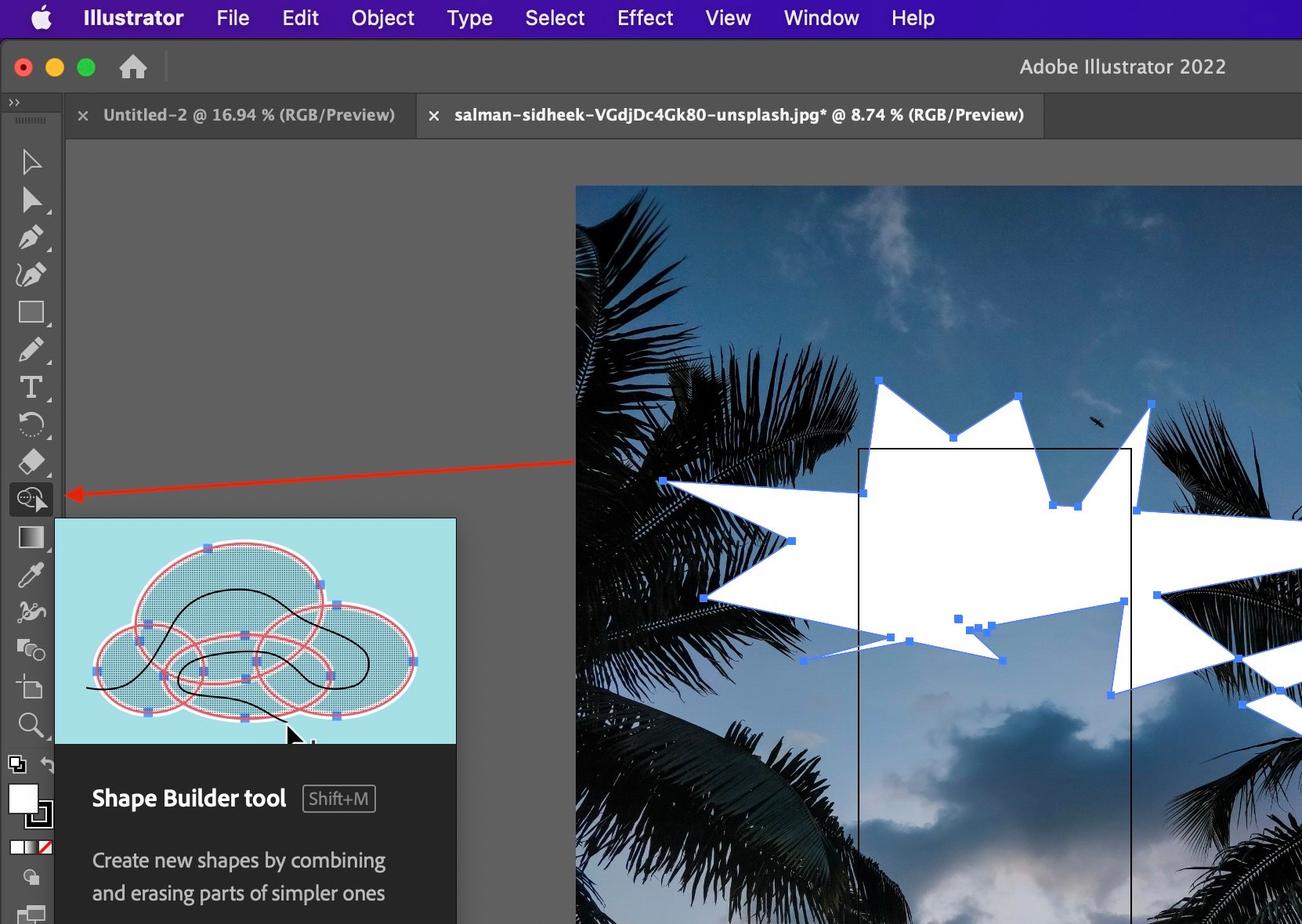 Shape Builder Tool
The Shape Builder tool is a great way to combine shapes to create complex objects easily. It allows you to select multiple shapes anywhere on the artboard, and it will combine them into a new shape. You can then edit the individual shapes within the new shape.
Selection Tools
You now have more control over selecting objects in your Illustrator file by selecting multiple objects clicking and dragging a box around them. You can also move, scale, and rotate your selections using the new Transform panel.
Align and Distribute Tools
This new tool allows you to align multiple objects according to the edge or center of another object, across or down a specified area. There is also an option to distribute objects evenly.

Gradient Mesh Feature
A new mesh tool gives you the power to create a complex geometric pattern and then easily edit its shape.
Blend Tool
This tool makes it fast and easy for you to blend from one color into another color, creating photorealistic transitions. You can also change the opacity or scale of the blend.
Symbol Editing Improvements
There are multiple improvements to how you edit your symbols, including the ability to see your symbol's layout and copy overrides for each instance of an object in a document.
SVG Support
Adobe Illustrator now supports importing SVG (Scalable Vector Graphics ) files.
Export As PDF or SVG
You can now export Illustrator designs as PDF or SVG files. That makes it easy to share your work with others or use it in other applications.
These are just some of the many new tools that Adobe Illustrator CC offers.
How much does Adobe Illustrator CC cost?
Adobe Illustrator CC offers a 7-days free trial for signed-up Creative Cloud members, so you can try it first and decide if this is the software you need. However, it has limited features until you purchase a subscription to the Creative Cloud and unlock the full version.
Adobe Illustrator is only available as a subscription, without an annual commitment. The subscription fee for Adobe Illustrator is $31.49 per month or $239.88 per year. The new CC plans include a complete set of Adobe desktop and mobile apps, services, and cloud storage for one single monthly fee.
You can also subscribe to the complete Creative Cloud for $74.99 per month ($52.99 if you pay yearly)
Where can I download Adobe Illustrator CC?
You can download Adobe InDesign CC from Creative Cloud by visiting this link.
After you create an account, you will have access to all of your applications in one place for easy management and installation on multiple devices. You can also get started with a free trial of Adobe Creative Cloud before deciding whether or not to purchase the monthly software.
Learning with Adobe Illustrator Tutorials
Adobe Illustrator tutorials can be overwhelming for beginners, but once you get the hang of it, using Adobe Illustrator workspace will be easy and you will be able to create some fantastic designs.
Enroll in one of our live online Adobe Illustrator classes for an easy way to learn Illustrator. Our online tutorials are created by professionals who use Adobe Illustrator every day.
What Adobe Illustrator is used for: Conclusion
Adobe Illustrator CC is one of the best vector editors out there, with advanced features and new tools that allow you to create unique designs quickly. If you are a beginner, many resources are available to help you learn how to use Adobe Illustrator.
Learn More!
If you're interested in learning more about Adobe Illustrator, feel free to check out this course here: Learn Adobe Illustrator. We'll walk you through all of the basics! Good luck.
For more tips and tricks, see more blog posts or Check out our complete collection of videos on YouTube.
If you want to connect with other Adobe learners & teachers, join our Facebook community!